Generation XT keeps growing!
Generation XT, Easy-Laser's app-based system for laser measurement and alignment of rotating machinery, is expanding again. Our XT system is now ready for explosive atmospheres. We introduce the Ex-approved XT550 for hazardous areas.
The new XT550 —
intrinsically safe!
With the XT550, we go intrinsically safe! Our newest member is developed for hazardous areas and is easily operated through our XT app. The XT550 is an advanced measurement system for alignment of horizontal and vertical/flange mounted rotating machinery. It comes with Easy-Laser's dot laser technology, allowing you to measure large machinery and long spans.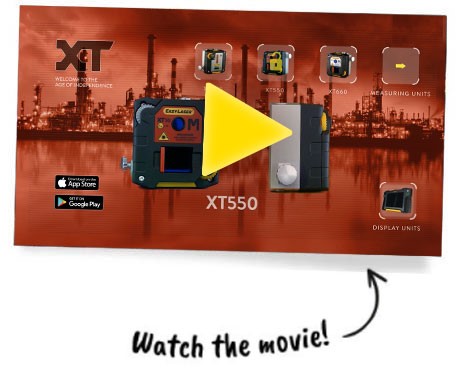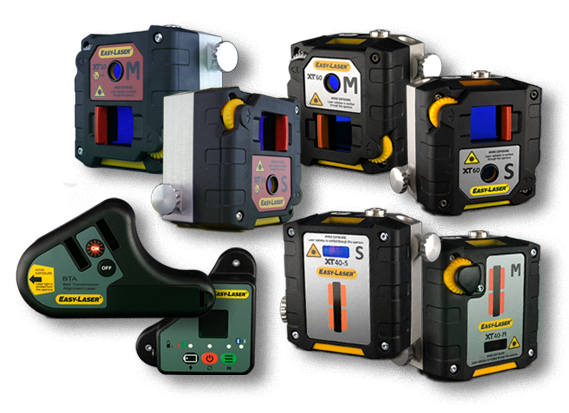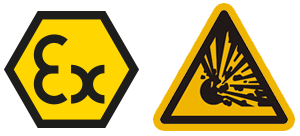 Ex explained
The Ex symbol is used to identify ATEX certified electrical equipment for explosive atmospheres. Use our XT550 with the likewise Ex-approved tablet, or with the mobile device you prefer. Read more about Ex approval in our latest blogpost.
Compare products
SHAFT ALIGNMENT XT SERIES
---
● = Included
○ = Optional
SYSTEM
XT660
XT550
XT440
Wireless communication with units
●
●
●
Pre-mounted units on brackets
●
●
●*
Multi-lingual guiding software
●
●
●
PDF report automatically generated
●
●
●
EasyLink™ PC program included
●
●
●
V-bracket with chain
●
●
●
Extension chains
●
●
○
Magnet bases
○
○
○
Offset brackets
○
○
○
Magnetic bracket
○
○
○
Line laser technology
●
Dot laser technology
●
●
Ex classification
●
MEASUREMENT PROGRAMS
XT660
XT550
XT440
Values (Digital dial indicator)
●
●
●
Horizontal
●
●
●
Vertical
●
●
●
Softfoot
●
●
●
Belt transmission alignment**
●
●
●
Twist
●
●
Sweep
●
●
Multipoint
●
●
*Yes, in medium case
**Accessories required