XT770
– Know your machine

from every angle.

With the launch of XT770, Generation XT from Easy-Laser now covers measurement and alignment needs all the way from basic level to advanced stages. The XT770 is easily operated through the same app as all other units in the XT series, and allows you to align horizontally and vertically, or flange mounted machines. But you can do a lot more. Our latest addition, the XT770 is the go-to system for advanced measurement and alignment of rotating machinery.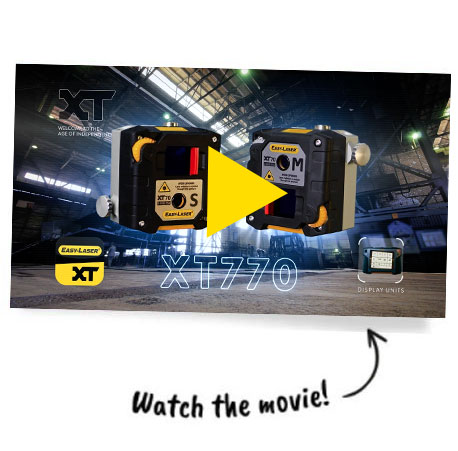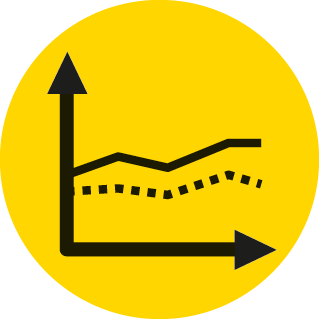 EasyTrend
The XT770 comes with EasyTrend, that allows you to keep track of machine movement over time.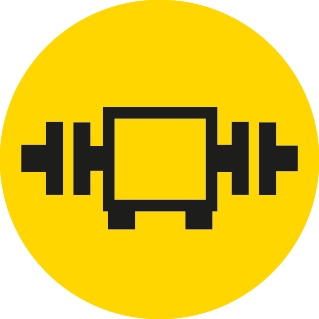 Machine trains
Carry out complex machine train jobs, quickly and easily.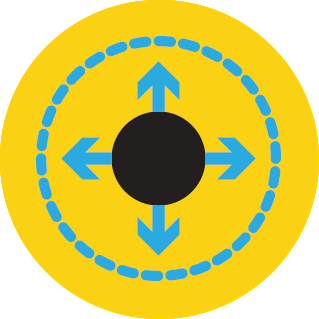 360 Live
The 360 live feature enables the 2-axis XT770 to align both vertically and horizontally from any position, allowing you to know your machine from every angle.
Easy, smart and free.

It's the XT app!
Easy-Laser's free XT app includes all XT measurement and alignment programs. Download and explore the functionality of one straightforward app that communicates with every XT unit. It's up to you what display to use—the app works on the mobile device of your choice, as well as on the rugged XT11 tablet from Easy-Laser.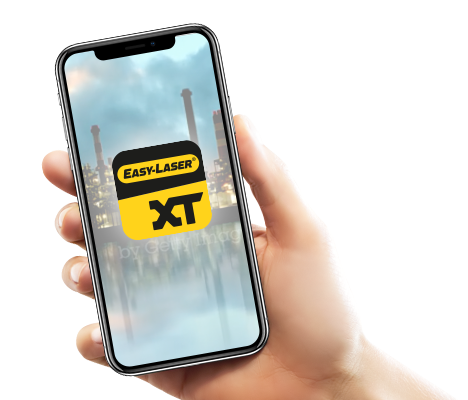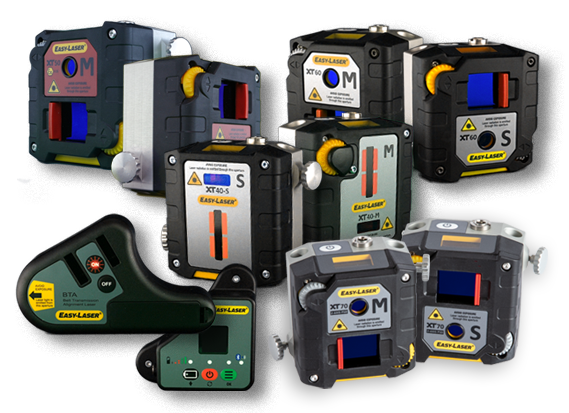 Generation XT.
The full range of measurement and alignment systems.
Generation XT is Easy-Laser's app-based system, now comprising all measurement and alignment needs for rotating machinery—including in hazardous areas. Why spend time learning different systems, when one is enough? Generation XT is based on one app that lets you work on any display unit with any XT measuring unit. Use the app on the device of your choice, or on the award-winning XT11 tablet*.
We have said it before, and we'll say it again: Welcome to the age of independence!
* Note. For use in Ex-classed areas, the mobile device you're using must be approved for these areas. Always check for approval labels before entering potentially explosive areas. The XT11 is not Ex/ATEX approved.
Learn more about the range
Compare products
SHAFT ALIGNMENT XT SERIES
---
● = Included
○ = Optional
SYSTEM
XT770
XT660
XT550
XT440
Wireless communication with units
●
●
●
●
Pre-mounted units on brackets
●
●
●
●*
Multi-lingual guiding software
●
●
●
●
PDF report automatically generated
●
●
●
●
V-bracket with chain
●
●
●
●
Extension chains
●
●
●
○
Magnet bases
●
○
○
○
Offset brackets
●
○
○
○
Magnetic bracket
○
○
○
○
Line laser technology
●
Dot laser technology
●
●
●
Ex classification
●
MEASUREMENT PROGRAMS
XT770
XT660
XT550
XT440
Values (Digital dial indicator)
●
●
●
●
Horizontal
●
●
●
●
Vertical
●
●
●
●
Machine train (unlimited)
●
●
Machine train (3 machines)
●
Softfoot
●
●
●
●
Belt transmission alignment**
●
●
●
●
Vibration**
●
●
●
●
Twist
●
●
●
Sweep
●
●
●
Multipoint
●
●
●
360 Live
●
EasyTrend**
●
*Yes, in medium case
**Accessories required