All of you who have done this know the frustration of trying to hit a small target and passing by it, then going in the opposite direction, back and forth. But with the super fine turning mechanism in the XT22 transmitter, this is no longer a problem. The rotating head of the XT22 laser transmitter has a gearbox with a 1:1320 ratio which makes a huge difference and saves both time and frustration.

The 360° rotatable laser head is adjusted with the fine turning knob.
The laser transmitter also has digital precision levels, making it very easy and reliable to set up, compared to previous analogue technology. Digital levels give the advantage of faster feedback when levelling and less risk of errors during calibration.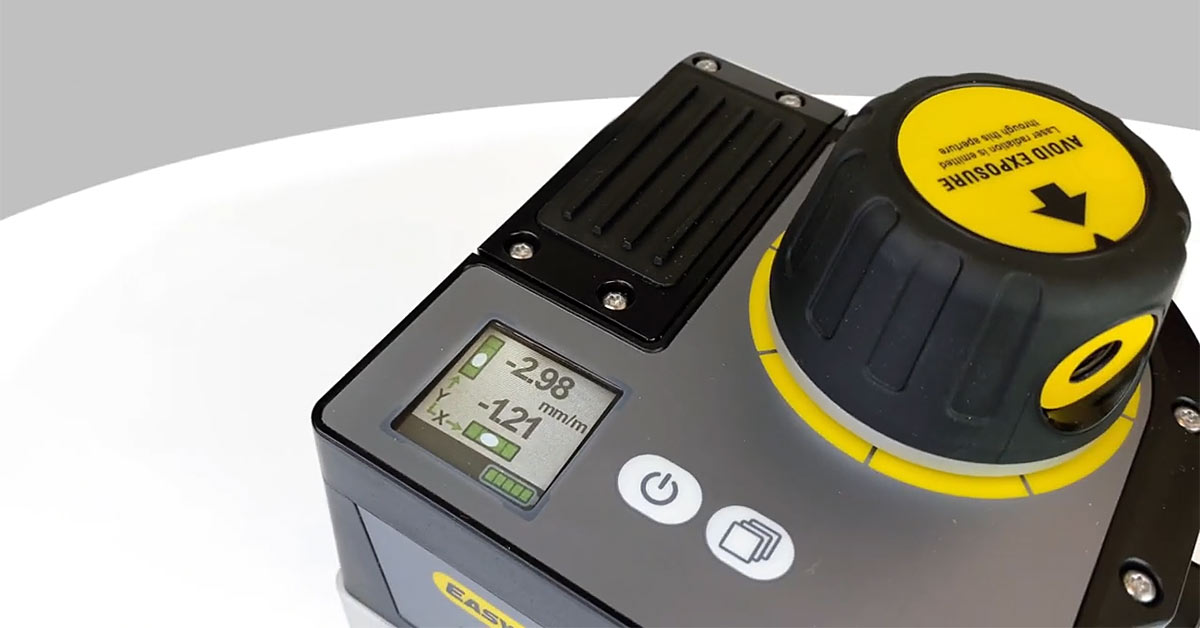 The digital levels are clearly visible on the colour display.
The transmitter is wirelessly connected to the XT Alignment app, which guides you step-by-step through the setup and measurement process and automatically generates a measurement report.
This is a perfect example of how our skilled developers collaborate to make mechanics, optics, electronics, software, app user interface, etc. work together in one product to make the life of the measurement technician easier.
Learn more about our XT laser transmitters