In the sawmill industry, the single most important productive asset is the saw itself. Its reliability, efficiency, and durability play an essential role in ensuring competitiveness in a strong international market. Machine-driven saws operate continuously and handle large quantities of timber every day. Therefore, it is vital for the interplay of the saw machine and the saw blade on the machine that they are aligned with each other as precisely as possible. If the components are not correctly set, the machine's transmission components and the saw blade wear faster. For this simple reason alone, it is wise to invest in the alignment of saw machines, as Metsä Fiber have done at the sawmill in Kyrö by purchasing an Easy-Laser® E980 alignment system.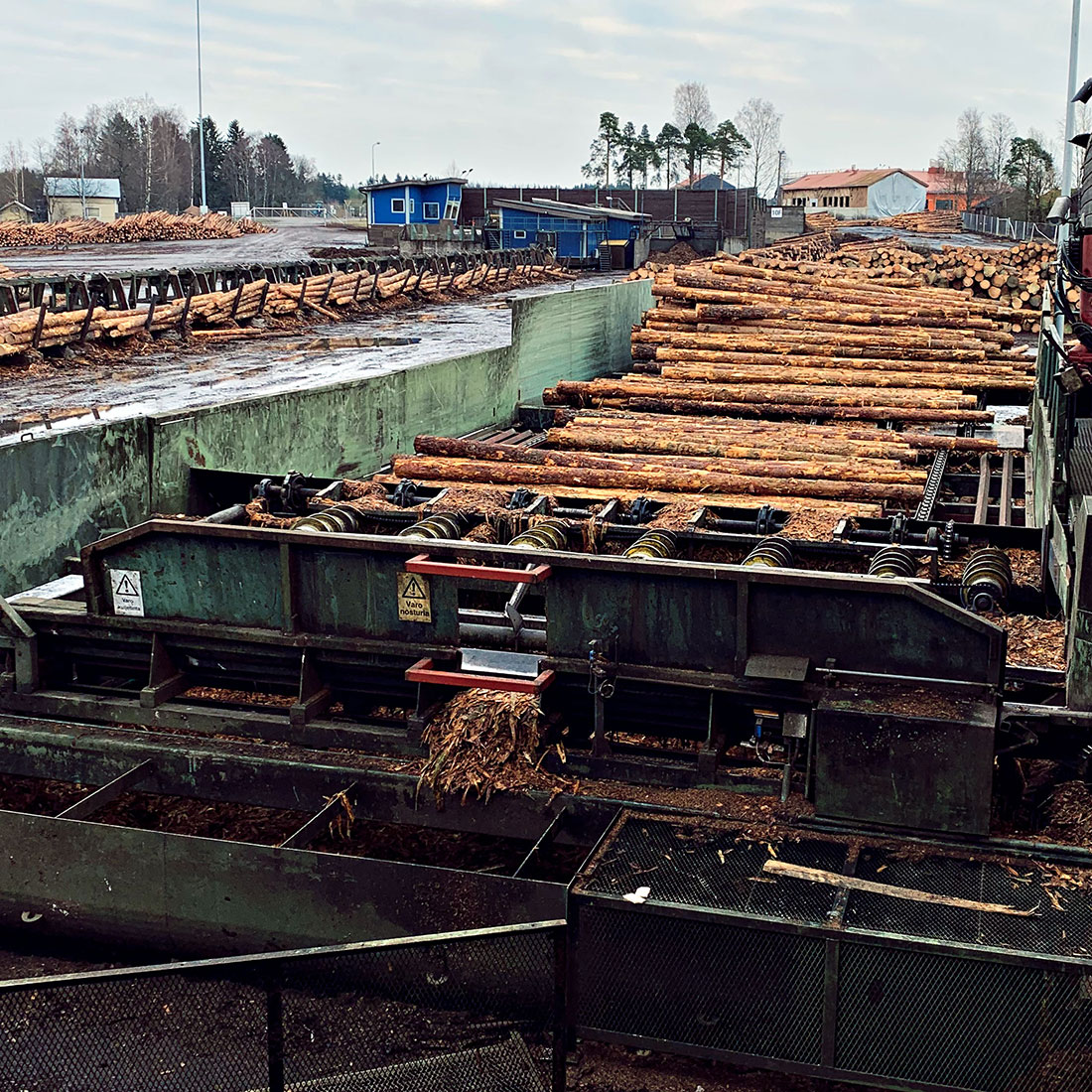 The sawmill in Kyrö produces pine timber for several industries.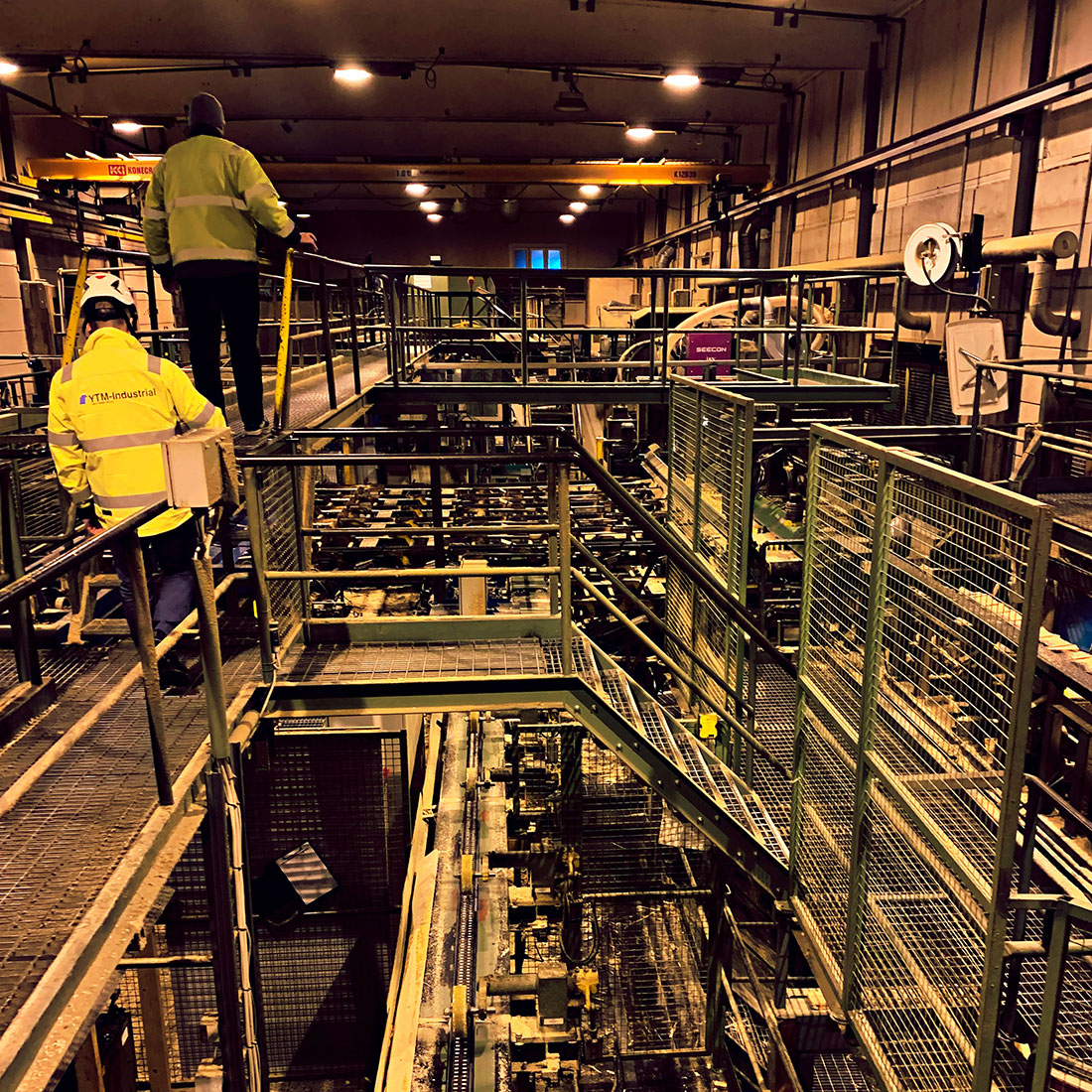 YTM-Industrial's staff on site.
Laser alignment ensures quality and efficiency
Alignment of sawmills is nothing new as such, but the methods used and access to the equipment have improved over recent years. Today there is therefore full motivation to have one's own alignment expertise and tools on standby. Alignment can thereby be carried out continuously. Furthermore, laser technology replaces traditional alignment methods. It makes it possible to move freely around the machine during alignment, which means that one can adjust the alignment in real-time while measuring.
The Easy-Laser® E980 alignment system is designed to improve the saws' efficiency, thereby ensuring that the raw materials are used cost-effectively and efficiently. The easy-to-use system measures straightness, flatness and squareness in band and circular saws and associated components, and is ideal for use by the sawmill's own service and production personnel.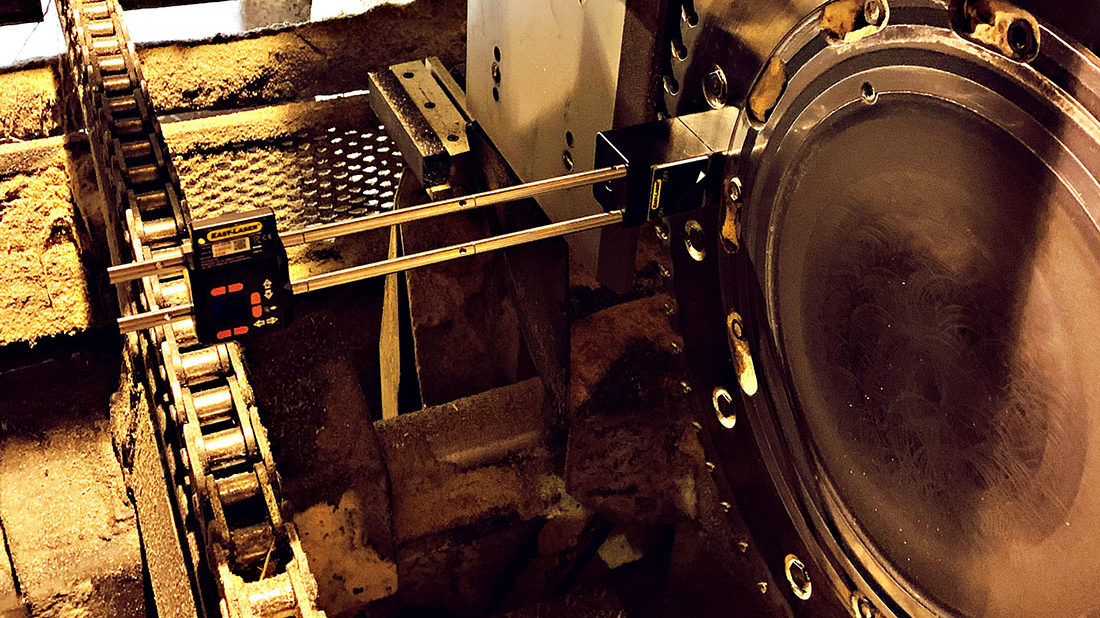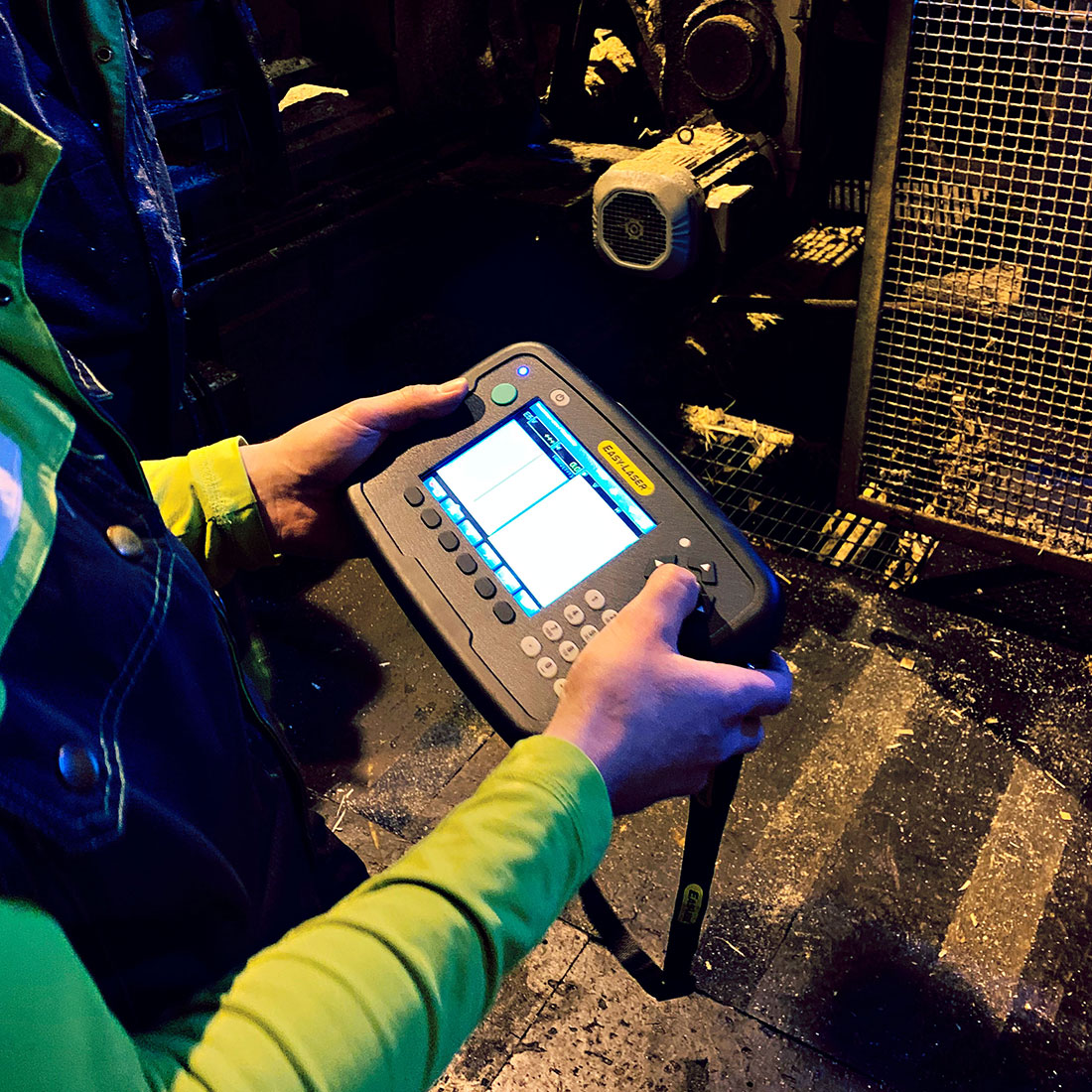 Easy-Laser® E980 is specially developed for measuring sawmill equipment.
Training to get the best out of the laser alignment
Just purchasing the equipment does not automatically improve the sawmill's efficiency, because in the end, it is the sawmill's own staff who are responsible for aligning the saws. Therefore, it is also important to assure the alignment expertise of the staff. Recently, over two Saturdays, our distributor in Finland, YTM-Industrial, trained the sawmill's maintenance staff, saw setters and saw technicians in the basics of the Easy-Laser E980 system, using concrete examples.
During the training, an introduction was given to the system's characteristics, and during a practical exercise, the staff aligned a plane reducer. At the same time, the participants were also given insights into other components whose function could be improved by measurement and alignment, with concrete examples.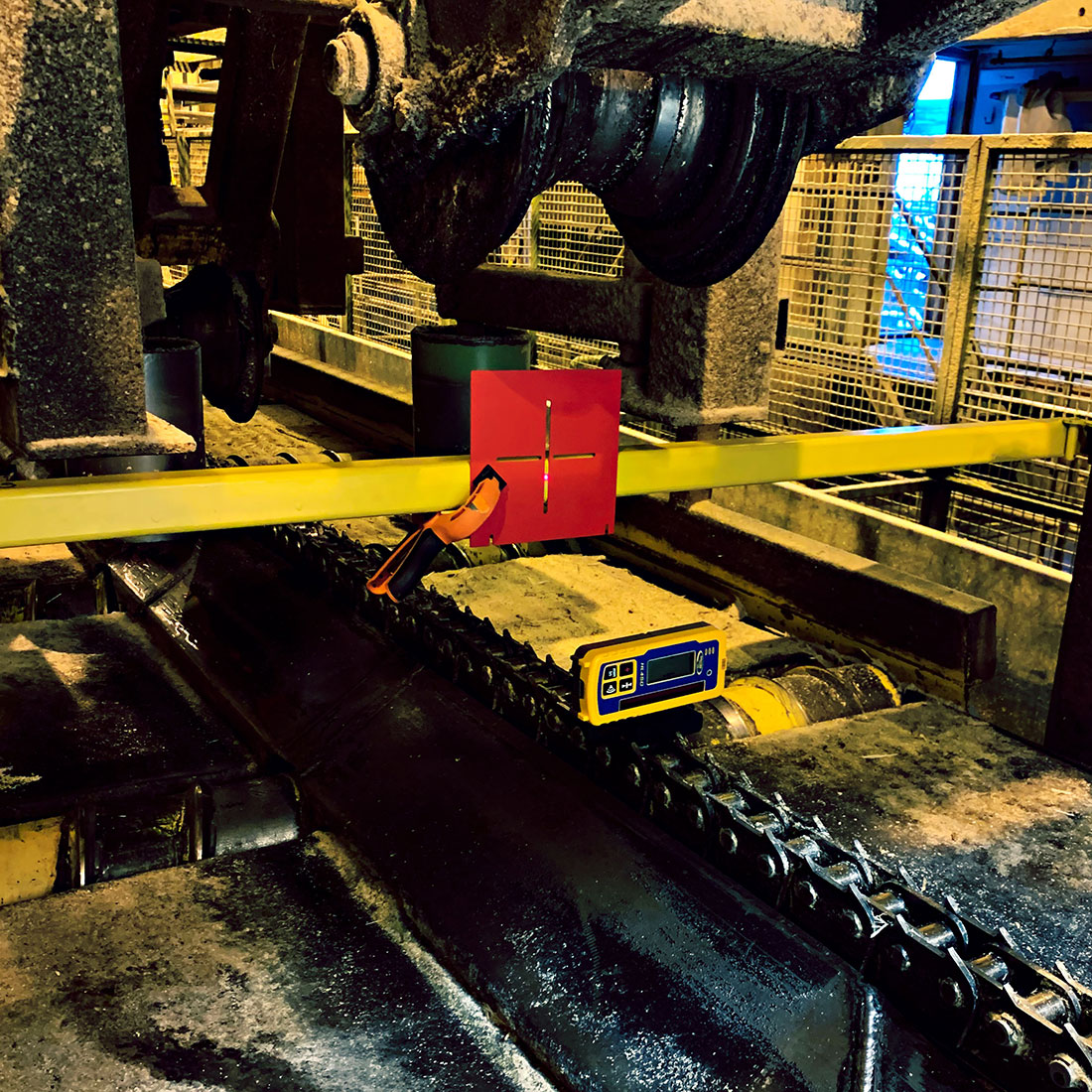 The training contained practical exercises. Here the laser beam is being pointed at one of the reference points and towards the conveyor chain.
Investment in laser alignment equipment reduces production stoppages and improves the uniformity of the sawn timber. In addition, correctly aligned saw machines make it possible to maintain a high production capacity hour after hour.
Read more about Easy-Laser® E980 for alignment of sawmill equipment.
The original article was published on www.ytm.fi.
(The image of the lumber yard at the beginning of the article is not taken at Metsä Fiber Oy's facility.)