As a manufacturer of measurement instruments, we have excellent knowledge of measurement technology requirements and of expectations of measurement technology functionality. At the same time, the demands and requests from our users for both measurement systems and software are increasing. Added to which, we need to be more sensitive than ever to the technological development that is happening around us at an ever faster pace, and which affects the products we all use in our daily lives. This also affects how we perceive the tools we use in our professional life.

Not so long ago, it was obvious that a phone was a phone, that a voltmeter or other measurement instrument was just that. But suddenly, the small screened device you used to make calls and send text messages has turned into whatever you wanted it to be with the right accessory! A fantastic option, but not always the best in all working environments.
More functions, but simpler, please!
In our industry of "measurement and alignment tools", there are functions that should always be included. For example, functions that ensure measurement quality. It is a challenge to maintain user-friendliness at the same time as offering more and more functions in addition to these basic functions, and the option to choose on which device to see the measurement results. Demands differ from time to time, and between different types of companies and industries. The goal for Easy-Laser has always been to offer the most flexible and user-friendly laser systems.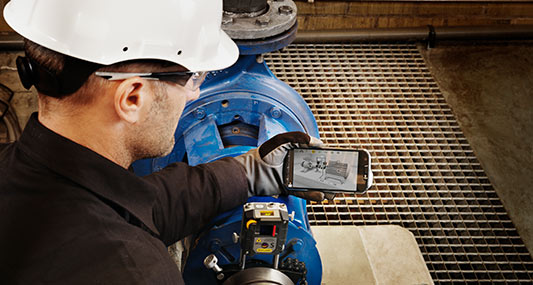 The XT app works on virtually any mobile platform.
Freedom of choice
With Generation XT we let the users choose between using our own-developed, durable XT11 display, an iOS or an Android device. It is important to retain user-friendliness regardless of which device is chosen. The display instrument should only need to have one application installed and one should be able to switch platform if so desired. The experience must be the same and familiar regardless of working method. It is the little things that contribute to safe use, and a faster and better end result when measuring.
Feedback from users is important
In order to test and evaluate the user experience of Generation XT we have involved several beta testers during development. These were existing Easy-Laser users, who have performed many alignments. For example, Sulzer Pumps in Finland, who has been an avid user of Easy-Laser D-series and E-series. The challenge was simple: "Measure and align as much as possible using the new measurement system and get back to us".

In Kotka, Finland, Sulzer produce a lot of pre-engineered pumps and agitators for the pulp and paper, general, chemical processing, power generation, water and oil, and gas industries. The factory also manufactures packaged high-speed compressors, compressor accessories and mechanical aerators. The products made in Kotka are supplied to customers all around the world, and technicians from Finland usually have to install the machines and keep them operational during their entire life cycle.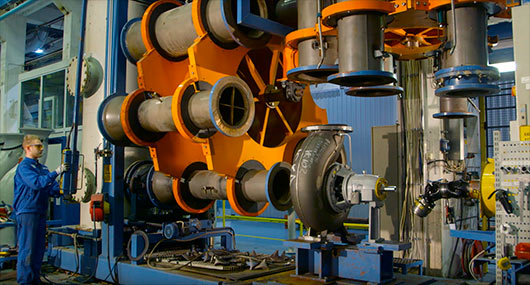 Sulzer's opinion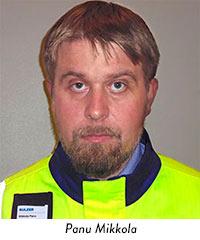 The XT440 system, which they tested for us, has now been in the range for almost a year, and it is great to see how well the instrument has been received by the market. We had a chat with Panu Mikkola, Service Manager at Sulzer Pumps Finland. We wanted to know how they perceived their role as beta testers and what is important to them when choosing instruments to align their machines.
How did you find the co-operation with us during the test period?
It worked very well. There were of course some bugs in the beta software, but your software guys solved this very quickly when we pointed them out. Also other questions were answered quickly.
What was your first thoughts about the system?
The look of the program was great, very modern. Also very easy to use.
Which new features did you like?
Well, being able to add a photo to the report is good. The client can then see which machine it is. And being able to immediately email this report when travelling is also very nice feature. I think the OLED display on top of the measuring units makes for a quicker setup on the machine.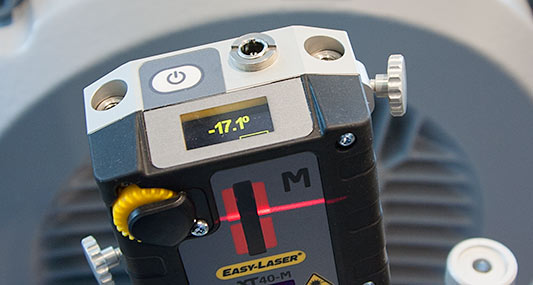 The OLED display on top of the measuring unit shows the angle of the unit.

Anything else you want to mention?
For us, the compact size and very long operating times are the most wanted things. The high IP rating of 66/67 makes us more comfortable out there, you know, the places we go are not always that clean or dry!

Ok, thank you very much Panu for helping us with the test and evaluation of the XT system. It is very valuable to have the actual users with us in the development process.
You're welcome!
Summary
Sulzer Pumps Finland has been using Easy-Laser for 20 years. They think the systems are very reliable, and makes alignment both fast and easy. Each year several hundreds of machine alignments are performed by their maintenance technicians. Approximately half of the jobs are abroad. This is one reason for choosing the XT system, because when they travel they want as little as possible to carry. So far, they use the system with their own smartphones, which by the way are both iOS and Android devices. This means they have a small and lightweight carrying case for the laser system. When travelling it is also very good to have long operating times, since you not always know when you will be able to charge the units next time.

Please have a look at this impressive video of the Sulzer Finland Spare Parts and Maintenance Service.