With the birth of Generation XT and the 2016 launch of the XT440, Easy-Laser took shaft alignment into the future. Already, hundreds of companies all over the globe have learned to appreciate the freedom that comes with this multi-platform solution, and so far, the XT application has been downloaded to thousands of iOS and Android units.
Still, for companies in need of more advanced shaft alignment, the basic model XT440 lacked a couple of key features, creating a gap that made migrating to the XT platform a non-option for many presumptive users. This last fall, as Generation XT grew with new intelligent hardware, that gap was filled.
The XT platform – both basic and advanced
The Easy-Laser XT660, that hit the market in October 2017, is an advanced system for shaft alignment including much-awaited features such as multi-point and sweep measurements. As with all members of the XT family it uses the straightforward XT application, making the system very easy to learn for new users and a no-brainer to master for those already familiar with the XT platform.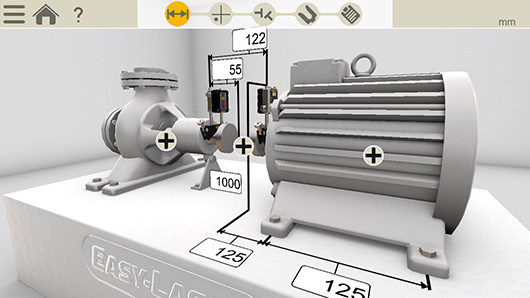 The same software is used for all systems in the XT platform.
– The XT platform is now perfect for larger enterprises that have need for both basic and advanced shaft alignment. Since there is only one application to learn, users can easily level up or down within the XT family, meaning you can cut down on training costs. There has already been a couple of large customers of ours that have chosen to standardize on this platform, says Mikael Terner, Sales Manager at Easy-Laser.
Puts the fun back in laser alignment
In terms of XT660 systems sold up until now, the U.S. is the largest market by far. Frank Seidenthal, President of Easy-Laser's U.S. distributor LUDECA, reports strong sales and a widespread interest from a variety of industries.
– I must say, sales have exceeded even our most optimistic expectations. The interest for the XT660 has been overwhelming and we have so far not found any industry that does not appreciate the ease of use and flexibility it offers. The exciting part of this tool is that the market is so varied. We have already sold and implemented alignment programs into the nuclear power industry, waste water treatment plants and food processing facilities. We recently had a customer who replaced an older system tell us they did it because it was simply not being used because as it was too complicated, and that with the XT660 we have put the fun back into performing laser shaft alignments, says Frank Seidenthal.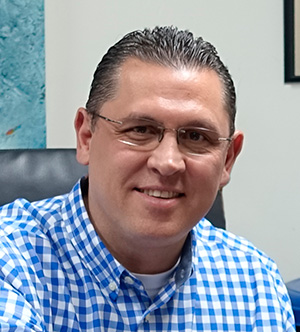 Frank Seidenthal
Thumbs up in Germany
In Germany, where Easy-Laser quickly have gained ground over the last couple of years, the XT660 has been equally well received.
– Last year's launch of Generation XT made a big impact in Germany. And now, barely two months into the launch of XT660 I've already received a lot of calls from service companies, manufacturers and companies in the process industry, requesting demos and quotes. My overall impression is that people are very impressed by the graphics support and how easy the XT platform is to understand. Often a short demo is all the training they need to get going, says Gerrit Mohr, Area Sales Manager at Easy-Laser in Germany.