a declaration of independence
At Easy-Laser we have always aimed at making measurement and alignment products that are smarter, more versatile and easier to work with than any others on the market. So far, we have done so within the technical boundaries generally accepted in our industry. Now, as the first in our field, we have come up with a pioneer solution for breaking free of these boundaries.

With XT, our next generation of Easy-Laser products, we launch a new era in laser alignment. One that better aligns with today's industry needs. We call it the age of independence.
By managing to add intelligence to where the actual work is done, we have paved way for a new generation of bright measuring units capable of communicating with virtually any relevant display unit on the planet.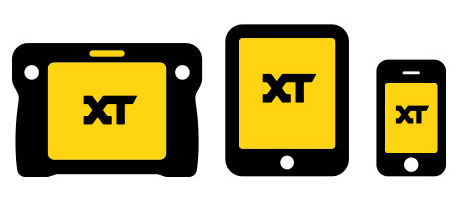 To begin with, we launch functionality for the two major tablet operating systems, opening up a number of new possibilities for you as a user. Simply download our straightforward XT application and you're free to work with whatever iOS or Android gadgets suit you and your company the best. Talk about a revolution!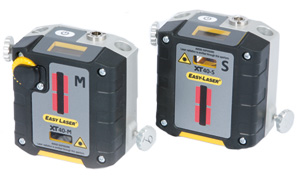 The first XT products to see the light of day are a set of measuring units for shaft alignment, and our new XT display unit. Both equipped with a special rugged design that makes them even more durable than their tough predecessors.
Want to make history – and your everyday work life easier? Start the journey towards total measurement independence with Easy-Laser and generation XT!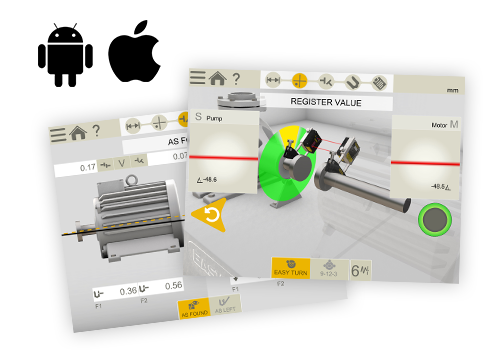 DISPLAY DATA ON
MULTIPLE PLATFORMS
Functionality for iOS, Android and Easy-Laser available soon.
All XT programs
in one free app
All XT measurement programs included in one straightforward application available for free.
No lock-ins
Buy with or without the new user-friendly Easy-Laser display unit.
MAXIMUM FLEXIBILITY
Combine several different measuring units with the display unit of your choice, or use different display units with one set of measuring units.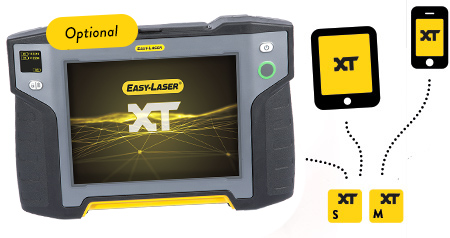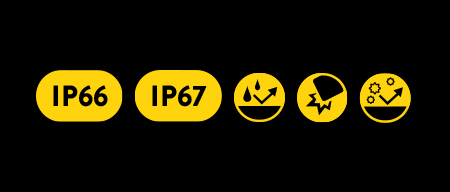 rugged
DESIGN
For superior durability in harsh environments. Water- shock- and dustproof.